Raise Money Via Online Auctions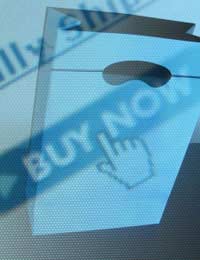 When downsizing your life there will be times when you need extra money. With limited funds at your disposal you will have to budget carefully or find another way to raise funds. One way to raise funds or find special purchases is to buy and sell online with online auctions.
Online auctions are a very popular ways to buy or sell and many people find that they are able to raise funds this way or even start a small business selling essentials goods or collectible goods. Shopping online through Internet auction sites is one of the biggest pastimes for Internet users.
Signing Up To Online Auction Sites
Join an online site and browse to your heart's content. First you have to sign up if you wish to save items and watch their progression to the final selling price. Registration is usually very simple and secure. You will have to think of a user name that will be displayed every time you bid so make it a name you can remember.
Shopping on Online Auction Sites
Browsing and shopping on online auction sites can be very addictive and there is always the temptation to make a bid. If you are not careful you will keep bidding and end up paying more for an item than it is selling for on the high street. Set yourself a limit and do not go beyond it. Remember also that there will be postage added to the selling price which will inflate the price you have to pay.
For those who collect certain items online auctions are fast becoming the place to look. Collectibles make a large proportion on items sold on these Internet sites. The seller would have set a minimum price to start off the item bid and also a time limit for the sale. As time passes it may not look as though much is happening but, it is usually in the last few minutes that bidding becomes active and in some case quite frantic.
Selling on Online Sites
Once you have become acquainted with the way online auctions work you may wish to sell online yourself. You have to be registered to be able to list an item and it helps if you can accept some form of electronic payment. The Internet auctions explain how this is done and it is very easy to register for the service.
If you have a digital camera take a photograph of the item you wish to sell and as you are taken through the selling process you will have the opportunity to upload it. A photograph will gain you extra bidders and help sell your item be it a collectible or an unwanted household item.
Describe you item giving colour, sizes and any other information that will help to sell it. Decide on a minimum selling price and also the postage and packing costs then sit back and watch people register an interest in your item.
All About Online Auction's Commission Fees
When you sell on online auctions you will have to pay a commission fee to the auction owners. First there will be a small listing fee; this depends on the starting price of your item and also the final selling price. You can also pay extra for enhancements to your advertisement.
Before you push the final button to make your item go live you will be given the charges for listing you item, at this point you have the chance to make changes if you feel you have spent too much. If you accept payment by one of the electronic payment systems you will also pay a small commission fee – all these charges will lower your profit margin so they have to be taken into consideration when setting a selling price.
Turning Selling Online Into a Small Business
Many people enjoy being able to buy and sell online so much they turn their hobby into a small business. If you decide to go down this route remember that you will have to declare your business and pay the appropriate tax etc on your income.
You might also like...