Moving in With Your Children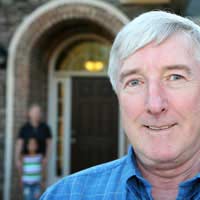 It may be that you have no option but to move in with your children and downsize your life. Perhaps the cost of living, bereavement or illness means you are unable to continue living as you are now. Whatever the reason plan to make this life changing move as positive as possible for you and your family.
Nagging Elderly Parent
We've all watched sitcoms where the nagging parent comes to live with the long suffering children. Make sure this does not become you when you go to live with your children. Living together should be as rewarding as possible; after all it could be for a long time.
Own Space
Even before you move in with your children ensure that you will have your own rooms to live in. Sharing a bedroom with a young grandchild should not be an option. You need your privacy and so does the child. Perhaps you plan to sell your property and fund the building of an annex to your children's home.
Relocating to another area would also give the whole family the opportunity to choose a property that could be divided giving the older parent their own space but still being within call of help if it should be needed. When moving is the chosen option make sure that your own views are heard and do not remain impassive if you do not like the area where you will be living.
Ground Rules
When you move in with your children you should all sit down and agree some ground rules. You still need your own space, do not let your children treat you as a live in child minder or housekeeper. You all need to know what to expect from the new living arrangements. Moving can be very stressful but as long as everyone is aware of what is expected from the arrangement then the arrangement should work well.
Hobbies & Work
To keep your independence why not look for a part time job? Not only will this bring in some money for your future life but will ensure your independence. If you are not able to work then take up a hobby. Join a club where you can get out each week and meet new people. Make a new social circle of friends outside of the family that will keep you happy and give you something for yourself that is not reliant on your children and shows that by moving home you have started a new part of your life.
A Godsend
Although you have your own life and have agreed ground rules when living with your children it must be said that there will be times when it is a godsend that you live with your family. Your children no doubt have busy working lives and if your grandchildren should become ill then you are at hand to help out and care for the young ones. Also, if you should be ill or even disabled you will have the people you love most close by and will have no need to feel alone or afraid.
You might also like...