Redundancy Forced Me to Downsize: A Case Study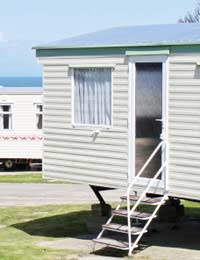 When Mike Evans faced redundancy he didn't realise it would mean him downsizing his home and his life.
Redundancy Notice
"When I received redundancy notice after working twenty three months for a pharmaceutical company I assumed I would find another job with ease. I was prepared to work stacking shelves in a supermarket if there was nothing available in my line of work. I was fifty three and had never had a day's unemployment in my life. But as the weeks progressed I found that I was wrong. Not only that but it seemed I was not allowed to claim unemployment benefits although I had always paid national insurance contributions.
Self Employed
When I went through the embarrassment of having to sign on at the job centre my wife accompanied me. To be honest if she hadn't I'd have most likely walked out the door. Men in my family supported their families and never asked for handouts but as Diane kept telling me, I'd paid into the system so now was my time to make a claim. But it seemed that I was not entitled to Job Seekers Allowance as my job did not cover the two qualifying years needed for payments. It seems that as I was classed as self employed in my previous job I did not get any money. I was given another pile of forms and sent home to complete them.
Waiting for an Answer
Three months later I received notification that again I was not entitled to any form of help as Diane's part time job took us past the weekly sum of £90.00 and we were considered to have enough money coming into the home to keep a roof over our head and food in our bellies.By then we had used up our savings and were living from hand to mouth. A small redundancy policy covered half our mortgage payments and our council gave us a fifty percent deduction in our council tax but still we could not see a future.
Job Hunting
I applied for jobs every day either by telephone, post or on the Internet. To me it was obvious that I was too old and agencies were looking past my applications. They must have been as I had always been offered more technical work when I was younger. I was never offered an interview and most times not even a reply. We had to make a decision before we fell into arrears with mortgage payments and lost our home.
House Hunting
Diana's job was our lifeline so we couldn't move too far from the town we lived in. We kept in mind that this move could be our last for a long time and that we would possibly reach old age in the property. Ideally we would have liked to move to a bungalow but there were very few on the market and most were quite pricey. It was at a family wedding that a relative mentioned he now lived in what I thought of as a mobile home. He invited us to his home and we were amazed with the quality of his park home. Yes it was a mobile home but with a fitted kitchen, a beautiful bathroom and two bedrooms plus a garage and small garden set in peaceful woodlands it was a small gem. We were hooked, even more so when we were told that there were no children allowed onto the private site but we could still have our cat live with us.
Within a month we had sold our house and bought our own park home. Not only that we had fifty thousand pounds left in our bank for a rainy day. Diana was within driving distance of her part time job and three weeks after moving in I was offered a part time job myself through an old colleague. The move was the best thing that ever happened to us and in a strange way I thank redundancy for allowing it to happen."
You might also like...