Doing Several Jobs or Careers Simultaneously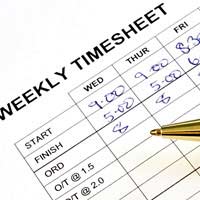 When downsizing your life you may want to leave your highly stressed profession and retire to a quieter pace of life but the cost of living may dictate otherwise. But had you considered taking a part time job, or even two to make ends meet?
Career Change
A major part of downsizing ones life is the lure of leaving a stressful career and taking on a more leisurely lifestyle. However with inflation affecting our cost of living more and more each day it can be a daunting step to walk away from a good income without careful planning.
Have you considered asking for a cut in your hours and perhaps working only a few days each week? It is not just the young pregnant woman that can request these arrangements, any member of the workforce I allowed to request a change in their working hours.
Hobbies and Holidays
In later years there is the chance to pursue more holidays and take up hobbies that you have never had time for in the past. By working less hours in your profession you have the chance to do this. However the time may come when you income is not enough to support your lifestyle.
Perhaps your pension or investments has not performed as well as it could have done and you are in need of earning extra money. Rather than go back to a full time stressful job why not think of some other opportunities?
Turn a hobby you enjoy into a small business. You can work whatever hours you choose and will not be answerable to a boss.
Take a part time seasonable job to earn extra cash. Many stores offer casual employment at Christmas and other holiday times.
Sign on with an employment agency and apply for short term jobs that will earn you money for a special purchase or a holiday.
Careers
It may be that you have always wished to try a different profession. Why not apply for a part time job in the area that interests you whilst still working part time for your previous employer. You will get a taste of a different occupation and who knows you may well move on to another career rather than downsizing your life as you had planned!
Charity Work
After downsizing your life and jobs you may find you have time on your hands. Perhaps you hanker after the busy days in the office or the companionship of fellow workers. Rather than returning to work have you considered taking up a charity job?
By spending a few hours each week helping your favourite charity you will feel fulfilled and useful once more. You could help out in a charity shop, rattle a collection tin during a fund raising week or even arrange your own events to bring in much needed cash – the choices are varied and well worth considering.
Time Management
Whatever path you follow when downsizing your life remember not to over stretch yourself as you will become stressed and possibly ill. Downsizing your life means you need to consider time management and how it works in your day to day life. If you are taking on too much step back and reconsider what money you need to live on and cut back your hours accordingly.
You might also like...