Voluntary Work Once You Have More Spare Time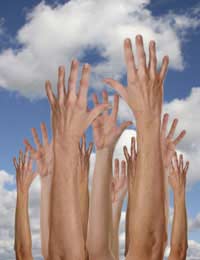 Downsizing your life will leave you with more spare time. What will you do with this time? Some people decide to devote their time to voluntary work for worthwhile causes whether it is full or part time.
What To Do
Once you know how much spare time you have you can decide exactly how to volunteer to work for good causes. The work could be exactly what you did whilst earning a living but instead giving your expertise free to a charity. For others it is a few hours each month raising much needed funds. The choice is yours.
Help & Advice
Voluntary work that involves helping and advising people is one way of helping people who are going through unfortunate periods in their lives. Although you do not need any previous skills you will undergo training depending on the voluntary work undertaken. Working in placements with the Citizens Advice Bureau or the Samaritans are just two examples of rewarding and worthwhile voluntary jobs.
Voluntary Work in Your Area
It may be that you would like to do voluntary work near to your home. Visit your local library or council office and enquire about your local volunteer service. These centres match associations and people in need to those wishing to volunteer; they also promote good works in the community and can guide local groups with grants and aid. Apart from matching volunteers to someone needing their help they organise events and fundraisers in their local area.
Churches & Associations
When thinking of doing voluntary work approach your church or religious group as they may have need of your skills. This could be helping out with flower arrangements or gardening within the grounds of the church. Many churches run within a very tight budget and rely on the generosity of the parishioners.
Volunteering as a Driver
You would be surprised as to how much drivers are needed by voluntary groups. If you have a car and are happy to ferry passengers for a few hours each week your services will be very much in demand. From transporting invalids to hospitals for their appointments to driving the elderly to day centres and social groups your skill as a driver will be very much appreciated. The bonus to this type of voluntary work is that you will also make friends within your community.
Larger Charitable Organisations
Larger organisations are often in need of volunteers to help in their charitable work. Organisations such as the National Trust have vacancies for help within their stately homes in jobs such as guides, catering and helping in the shops. Grounds men are very much in demand as most of the properties have many acres of gardens to tend. You may not be an experienced gardener but will be able to assist a warden and help out at many of the open events.
Overseas Voluntary Work
There are many opportunities to undertake voluntary work overseas. This can be for a few weeks or perhaps a year. It is not just students who take a year out to work abroad but is now a popular pastime for older people who have downsized their lives and wish to travel. An added bonus is that you may be able to rent out your property while you are away to help pay for its maintenance and help pay for your voluntary work.
You might also like...