Having to Change the Family Car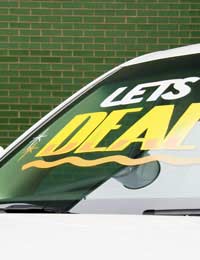 When downsizing your life it can be cost effective to change the family car to a smaller vehicle not just for the money element but to be more environmentally friendly as well.
Family Size
With your family growing up and leaving home you may no longer need a large family car. Before deciding to change to a smaller model ask yourself if this would be a false economy? You may have a hobby or lifestyle that means you need to carry equipment; a smaller car will defeat the object of saving fuel and money if you have to hire another vehicle occasionally to transport your property. Also, if you have a caravan check that a car with a smaller engine will have the capacity to pull the caravan.
Insurance
When downsizing the family car it is possible to save on insurance cover. Although you should still shop wisely for the best insurance deal you will find that by dropping to a lower insurance group there will be a considerable saving on the yearly policy. You should still ensure that the car is stored securely overnight and had adequate locks and alarms.
Carbon Emissions
When purchasing a new vehicle you will find that the smaller car having zero carbon emissions will result in larger savings. This is excellent news for the environment as well as the car owner. For drivers in London they will not be charged congestion fees if they drive a vehicle with zero carbon emissions through the city.
Road Tax
The lower the carbon emissions of a vehicle the less cost a road tax licence will be. For some car owners this could be a saving of nearly £200 each year and result in not having to pay for car tax at all.
Petrol
With the price of petrol increasing almost every day you will find that running a smaller car will result in saving more money. However, as prices continue to increase your pocket is sure to be hit again.
Car Sharing
With careful planning it is possible to downsize to just one family car rather than two (or more). Rather than use the car for every trip try to use public transport. Older passengers are able to get free or subsidised travel. Employers are also encouraging their staff to car share and think of the environment. When shopping support local shops and walk rather than use the car.
Not only is this good for your health but for the smaller independent traders who will benefit from the extra trade. Use a shopping trolley, you can carry more than you can in a shopping bag – it is now trendy to use these bags on wheels as they are no longer the label of an elderly lady. Consider cycling to work the only energy used will be your own!
Special Deals
When purchasing a car that has lower carbon emissions you will often find that the manufacturer will give a bigger discount to owners trading in a larger car. Such is the car manufacturer's commitment to the environment they are offering really good deals to their customers.
Comfort
Do not think that by downsizing your vehicle you will be reducing the comfort of the car. These vehicles still have comfortable seats, airbags and air conditioning plus room for passengers and the family dog.
You might also like...