Cheap Travel When Your Downsize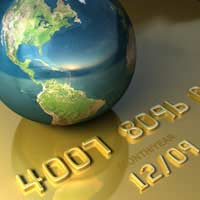 Once you have downsized your life you will have more time for travel, visiting familiar places and discovering new ones. Extra travel will mean that you will have to watch your pennies before planning a trip.
Choice of Any Time
The great thing about having downsized your life and possibly either retiring or working part time is that you have freedom of choice. You now have the freedom of choice as to when you travel or when you want to stay home. No longer are you at the mercy of the company holiday chart, working around people with children who want the choice dates or the boss who is always off on once cruise or another leaving you to man the fort.
Last Minute Travel Deals
Have you ever passed a travel shop and spotted fabulous deals with travel packages to far off climes – the only problem is you have to leave in three days time? Now you can take up these offers. Not only that you can haggle for an even cheaper deal as they want to fill the seats on the planes and the rooms in hotels. Any profit is better than none to a business man so pluck up courage, square those shoulders and haggle.
Cheap Air Fares
With time on your hands you are able to trawl the internet and look at cheaper air fares. If you know the country that you are flying to then book the flight when it is at its cheapest then book a hotel that you know from previous trips.
Sometimes this is months before the date of the journey as airlines make cheap offers to the holiday makers knowing that business people will have to pay the price near to their journey as they have no choice but to travel at that date. When travelling to the continent by train also look for last minute deals online. Cheap tickets are available if you do your research.
UK Travel
It is not just companies supplying overseas travel packages that can give you cheap travel deals look to holiday companies within the United Kingdom. Coach companies offer really good deals for short break trips mid week.
These trips can include themed holidays at the seaside out of season or perhaps a coach trip to a well known tourist spot such as the Eden Project or theatre trip to London with an overnight stop over en route. Local tourist centres often advertise coach trips and newspapers and magazines have special offers for their readers.
Bus and Rail Travel
The over sixties can now take advantage of many free or cheap tickets when travelling by bus and train in the UK. Perhaps this means taking a bus after nine in the morning but with your new found freedom and a free bus pass the country is your oyster! Travel deals can be as little as obtaining a free pass into a tourist attraction if you buy a train ticket. It can also mean a half price cruise around the world you only have to do a little research and look at the special offers.
You might also like...