Finding Holiday Special Offers and Travel Deals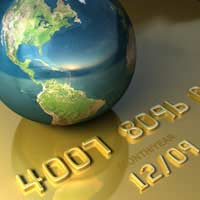 When downsizing your life you still need to be able to take a holiday and enjoy yourself. There are many ways to do this without finding yourself overdrawn at the bank.
Window Shopping for Holiday Deals
For last minute deals visit your local travel agent or trawl the Internet. If the start of the holiday is less than ten days away barter for a larger discount. The advantage of downsizing your life or retiring is that you are able to holiday immediately rather than plan ahead. If the holiday destination is known to you and you are prepared to take a risk on the accommodation then a last minute deal is ideal. Do make sure that any agent or holiday company that you book through is registered with ABTA.
Travel Coupons and Discount Travel Vouchers
It may seem a silly suggestion but start to look at coupons attached to food products. By saving tokens from crisps, breakfast cereals and many other items you can apply for large discounts on holiday either in the UK or abroad. A recent promotion with a potato crisp company meant that families could book all inclusive UK holiday camp breaks at over 50% discount. This could mean the difference between having a holiday or staying at home!
Off Peak Travel
Off peak holidays in the UK can be found on teletext, the internet or in national newspapers. For some reason no one wants to visit UK resorts out of season. It is possible to have memorable breaks in the winter whilst children re in school and resorts are empty. For dog owners this will be the time that beaches are open for dogs and the resorts can be enjoyed as long as you don't expect sunshine!
Caravan and Camping Holidays
Borrow a tent or caravan, load up your partner and pets and hit the roads of England. Armed with a map and a list of camping sites it is possible to see much of this country on a shoestring budget. For the more adventurous it is possible to travel to the continent by ferry at a very cheap rate with one of the channel crossing vouchers often printed in national newspapers. If you are contemplating taking your dog make sure his pet passport is up to date.
Holiday at University?
It's never too late to go to university, not as a student but as a holidaymaker. Most universities in the UK let out accommodation outside of term time. With rooms having excellent facilities including en suite bathrooms and cafeterias and cheap student bars it is possible to visit many beautiful parts of this country for a very reasonable price. Contact the university of your choice for details of their fees.
Long Term Lettings Overseas
Many overseas resorts have long term stay offers for senior citizens during the winter months. It is possible to stay in a hot country for less than it costs to live at home. You could also let your own home to increase your income.
Taking a Gap Year as an Older Person?
It is not just students that take gap years working abroad. Nowadays older people can also take time out and work in another part of the world. Whether you want to do volunteer work or continue your profession in another clime there are agencies to cater for the older person with wander lust.
You might also like...