Unable to Cope with a Large Garden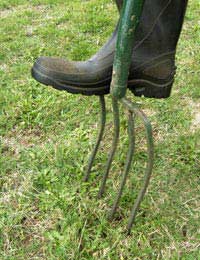 When downsizing your life the size of the garden is often a big reason for deciding to move home. If you are distressed at having to leave your home because of the size of the garden there are ways to stay where you are and organise the garden so it isn't such a liability. Relocation need not always be an option.
Considering Selling Your Plot
If your garden is accessible from the road consider selling off part as a building plot. This will bring in quite a substantial amount of money that will help you enjoy your later years. Employ an architect to design a plan of the house that will fit in with the locality and put these plans to your local council's planning office for approval.
You can either sell the plot through your local newspaper, a magazine for self builders or leave it with estate agents to handle although this will be more costly. The other option would be to employ a builder to build the house for you and make even more money by selling or renting out the completed house.
Whatever you decide you must realise the downside of this plan would be living next to a building site for up to one year but it could be the answer if you are not keen on moving home.
Creating An Allotment
With the popularity of allotments and growing our own healthy food there will be many people on waiting lists for an allotment of their own. You could divide off part of your garden and rent it to a keen gardener and receive a regular income from your plot plus fresh vegetables and fruit. This could still be an interesting idea if you should decide on relocation.
Making Your Garden More User Friendly
You may not want to rent out your garden to a gardener or turn it into a building site so another idea is to make it user friendly so that you are able to care for it in your later years.Some ideas that will help include:
Raised beds will mean that you do not have to bend over or kneel on the damp soil while gardening. These can be achieved by using brick walls or railway sleepers that can be delivered to your home and are not very costly
Ground covering plants will stop you having to weed so often. Also cover the ground around the plants with bark or shingle will not only look attractive but will be virtually maintenance free.
By removing the lawn and laying shingle, larger stones or flint chippings you will save the task of maintaining a lawn. Pots of varying sizes can break up the bleak outlook of too much stone and planted with seasonal bulbs or shrubs will make a very attractive garden that you will have time to sit in rather than spend all your days keeping it tidy.
Hiring a Gardener
If you still wish to keep your garden in its present state employing a gardener for a few hours each week can solve the problem of how carry out the harder jobs in your garden. Rather than employ a gardening company ask around amongst neighbours and friends as there may be someone who would like to earn a few pounds each week taking care of your garden. Alternatively a student would be able to do the heavy work for you and under your instruction be able to learn about gardening from a knowledgeable person.
Moving should not be feared if you have purchased a house with a larger garden than you would like as there are always ways to maintain your plot.
You might also like...