Owning Your Home in Retirement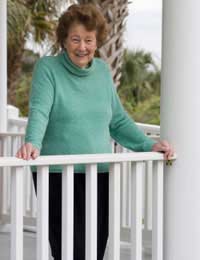 For most of our adult lives we strive to pay a mortgage to be able to own our own home. Come the day you retire you have to consider whether that property we really wanted has become a burden.
Budget
In retirement it becomes essential to budget ones money carefully. Any rise in interest rates and the cost of living can have an effect on the money that is needed to maintain a property.
Entitlements
There is a limit to how much money can be saved by 'tightening your belt' and buying cheaper household items and food. If you live alone check that you are not paying too much council tax, there are discounts for single people. Alternatively ask your local council to reassess your level of council tax as it has been found that many people have been paying a higher band of council tax and you could be due a rebate. Be warned that if your property is reassessed and it is found you have not been paying enough tax then you could be in for a shock.
Equity Release
If you have done your sums and there is no way that you can trim your outgoings then consider equity release. These days there are reputable companies offering this service whereby you can release an agreed sum from your property and the company allows you to continue living in the house until you either move or die.
Get advice from your bank or financial advisor before taking this step. Also inform any family of your plans in case they ere expecting a bequest in your will. Age Concern has very useful advice on this subject that can be collected from their local office.
Garden
Are you having problems maintaining your garden? These days with everyone being so conscious of the environment and doing their bit to become more environmentally friendly there is a shortage of allotments. It could be an idea to advertise for someone to take on your garden, where they would be able to grow their vegetables and in return you would have a tidy maintained plot plus possibly a supply of fresh vegetables for yourself.
Lodger
If you have a spare bedroom and would like company why not take in a lodger. In exchange for supplying a clean room and perhaps some meals you could have a tax free sum of £4250.00 each year. If this appeals advertise your room wisely and do not be tempted to put a card in a shop window as you never know who will reply. Ask at your local school as teachers are often looking for good accommodation and don't forget to ask for references and check them out!
Earning Money
If you find that you need money for running repairs on your home why not consider taking on a part time job? Many larger DIY stores and supermarkets are keen to employ the older person as they are friendlier and more reliable. Let's face it when you enter a store and there is someone waiting to greet you don't you feel more welcome. If you want to ask a question isn't it the older person who is ready to help you? You could be that person and with the extra cash in your bank you would be able to maintain and remain in the home you love.
You might also like...