Deciding to Downsize After Redundancy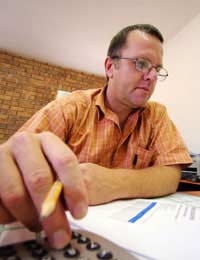 Redundancy can affect anyone at any time of their life. Not only will you have to cope with the shock of no longer having a job but you will have to start to plan for the future.
Consultation Period
When the company you work for announces plans for redundancy there is often a consultation period. During this time you will be kept informed of the future of the company and if your job is in jeopardy. You will be given information as to the financial package being offered and eventually your leaving date. You financial package depends upon your age and the length of your service. Sometimes the employer is able to pay more than the basic rate as set by the Department of Trade and Industry and will also pay a bonus if you can work until the last day of employment.
Downsizing For The Older Person
Notification of redundancy may be the ideal time to consider downsizing your life. It may be that you no longer have a mortgage and will not need to work such long hours. Perhaps you are old enough to be able to draw upon your private pension. Whatever the reason for choosing to downsize you should calculate what your new income will be and if you are able to live within the budget.
Redundancy When You Are Younger
You may be too young to consider retiring after redundancy but can still have the option to downsize your life. I may be that you have no option but to downsize as you are unable to find another job that suits your skills.
Options
There are choices available in order to downsize your life until you have another job.
A part time job will bring in an income and you can apply for family credits to top up the difference.
Your partner could take on a full time job and leave you to take care of the family. This role reversal is very popular these days.
Take a careful look at your outgoings and cut all but the very important ones until such times that you have more funds coming into the home.
Speak to your mortgage advisor about your situation. They may be able to offer a better mortgage deal or even let you pay interest only until your situation improves. Whatever you do, never put your head in the sand and hope that things improve – they don't they get worse!
Forward Planning
Quite often in redundancy you will be given a few months notice before you are out of work. During this time work hard to clear credit card balances. Fill the freezer with essential items and stock up the cupboard with special offers as they appear at the supermarket. This may seem a minor thing to do but it will give you a breathing space in the first few months while you plan your new life.Remember that redundancy must not be looked at as impending doom. It could be the best thing that happens to you. You will have the chance to clear the decks and start again in a new career or even a new lifestyle. Greet this chance with both hands and make it work for you.
You might also like...